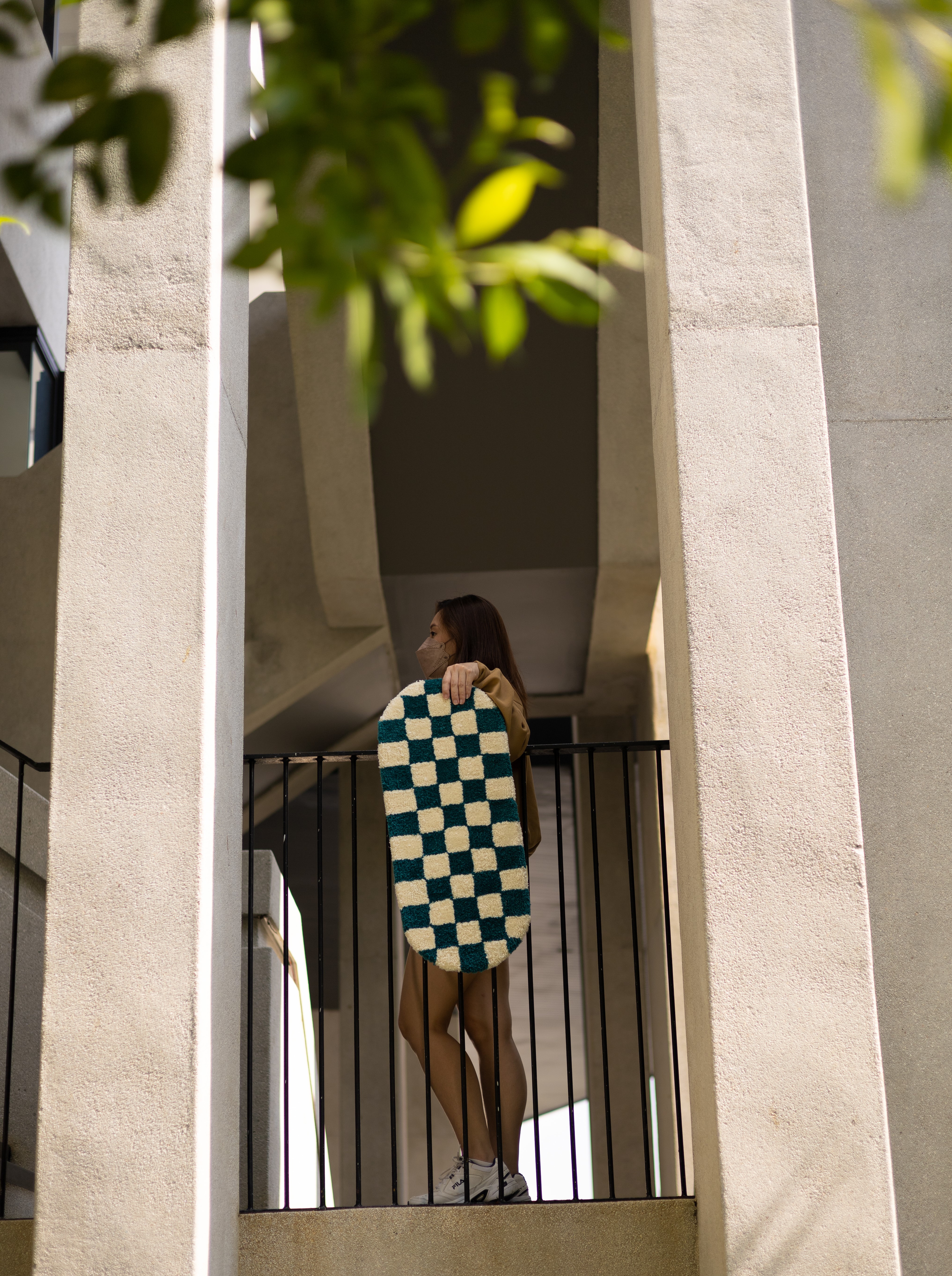 Tuft Space was founded in 2022, when founder, Jean has decided to make her childhood dream of having a craft studio filled with colorful textile come true.
Coming from a corporate background where work-life balance has always been a struggle, i came to a realization that it is an endless rat race and encountering stress is an unavoidable situation which i believe many of us face them on a daily basis. Instead of focusing on being stressed out, I asked myself - "WHY NOT shift the focus on properly releasing and managing them through an artistic activity, and that led to my discovery of TUFTING. It worked miraculously for me and thought it could be a great way to help others escape from the hustle of daily life too; creating a space dedicated to artistic escapes, sharing memories, and good times.
At Tuft Space, you get to experience a modern take on traditional rug making, using a tufting gun to bring art from 2D to LIVE. Customizing a rug/wall deco that has a strong value to you and have them be part of your home is so meaningful. You can choose to either commission a piece, or create one at our tufting workshops with detailed guidance and all tufting supplies provided.
Our simple mission is to create a comfortable space for you to create meaningful experiences with your friends and family that can last more than a decade (Longer if you follow the proper rug care guide instructions XD). We believe that creative thinking is the seed of growth, and that everyone is innately creative. It's our hope that tufting might awaken that spirit in both the most confident artist, and the person who never thought they could make anything.
COME JOIN US, unwind, create, and enjoy all things tufting along with friendly folks.
Rug Tufting Workshop | Floor Rug Tufting | Mirror Tufting | Tuft Your Own Rug | Tufting Malaysia